Crispy
Ini Nominasi Oscars 2020: Joker Merajai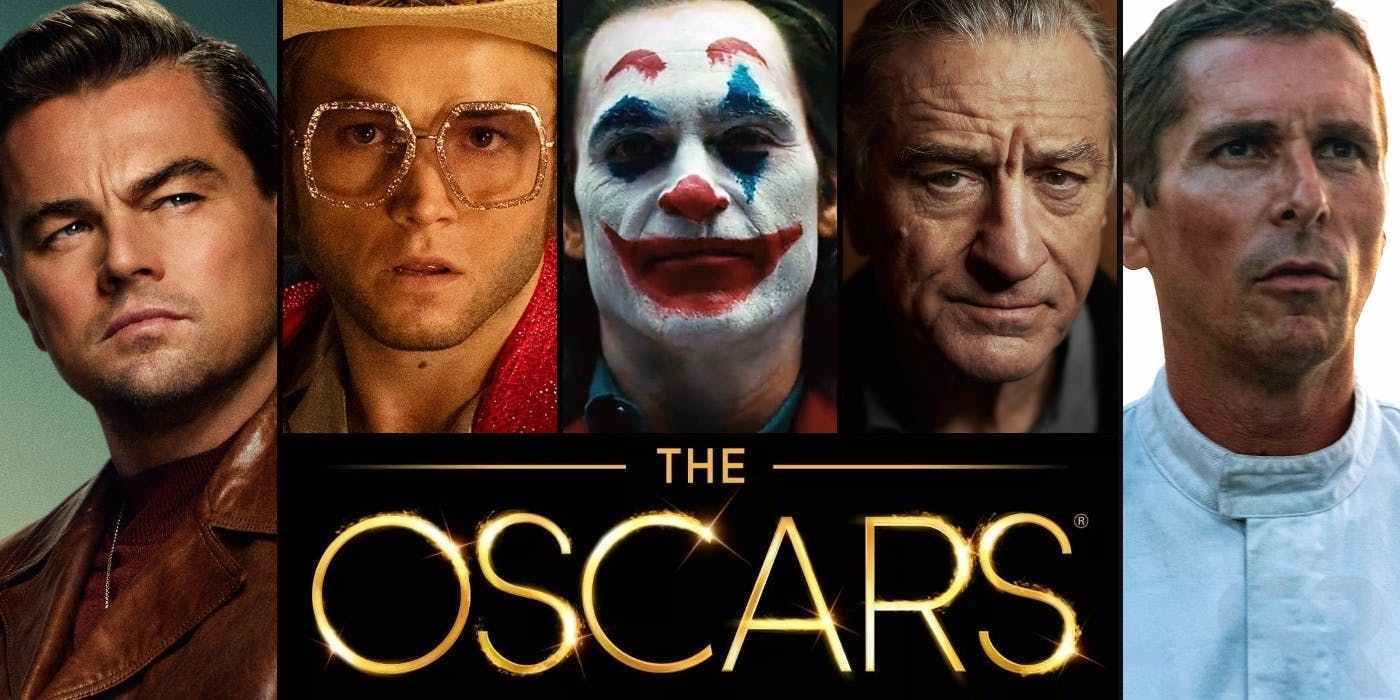 Jakarta – Nominasi Piala Oscars untuk edisi ke-92 pada 2020 sudah diumumkan. Dari sekian banyak film yang masuk ke beberapa kategori, Joker cukup mendominasi.
Dari daftar nominasi peraih Academy Awards yang dikeluarkan Academy of Motion Picture Arts, Joker tercatat masuk ke 11 kategori Piala Oscars 2020, mulai Best Picture, Best Director, Best Actor, Adapted Screenplay, Best Cinematography, Best Costume Design, Film Editing, Makeup and Hairstyling, Original Score, Sound Editing, dan Sound Mixing.
Selain Joker, film Once Upon a Time.. in Hollywood yang dibintangi Leonardo Di Caprio juga cukup mendominasi di Piala Oscars 2020. Leonardo Di Caprio bersaing dengan Joaquin Phoenix yang merupakan aktor utama Joker untuk kategori Best Actor.
Malam penganurgerahan Academy Awards atau Piala Oscars 2020 akan digelar di Dolby Theatre, Hollywood & Highland Center, Los Angeles, California, Amerika Serikat (AS), 9 Februari 2020.
Piala Oscars merupakan penganugerahan bergengsi bagi insan per-film-an. Di Piala Oscars 2020, film yang menjadi nominasi adalah film yang dirilis pada 2019 lalu. Berikut daftar nominasi Piala Oscars 2020 yang dipublikasikan di laman Oscars.org.
Best Picture;
Ford V Ferrari
The Irishman
Jojo Rabbit
Joker
Little Women
Marriage Story
1917
Once Upon a Time.. in Hollywood
Parasite
Best Director:
Martin Scorsese (The Irishman)
Todd Philips (Joker)
Sam Mendes (1917)
Quentin Tarantino (Once Upon a Time.. In Hollywood)
Bong Joon-ho (Parasite)
Best Actor:
Antonio Banderas (Pain and Glory)
Leonardo Di Caprio (Once Upon a Time.. In Hollywood)
Adam Driver (Marriage Story)
Joaquin Phoenix (Joker)
Jonathan Pryce (The Two Popes)
Best Actress:
Cynthia Erivo (Harriet)
Scarlett Johansson (Marriage Story)
Saoirse Ronan (Little Woman)
Charlize Theron (Bombshell)
Renee Zellweger (Judy)
Supporting Actor:
Tom Hanks (A Beautiful Day in the Neighbourhood)
Anthony Hopkins (The Two Popes)
Al Pacino (The Irishman)
Joe Pesci (The Irishman)
Brad Pitt (Once Upon a Time…In Hollywood)
Supporting Actress:
Kathy Bates (Richard Jewell)
Laura Dern (Marriage Story)
Scarlett Johansson (Jojo Rabbit)
Florence Pugh (Little Women)
Margot Robbie (Bombshell)
Adapted Screenplay:
The Irishman
Jojo Rabbit
Joker
Little Woman
The Two Popes
Best Original Screenplay:
Knives Out
Marriage Story
1917
Once Upon a Time.. in Hollywood
Parasite
Animated Feature:
How to Train Your Dragon: The Hidden World
I Lost My Body
Klaus
Missing Link
Toy Story 4
International Feature Film:
Corpus Christi
Honeyland
Les Miserables
Pain and Glory
Parasite
Documentary Feature:
American Factory
The Cave
The Edge of Democracy
For Sama
Honeyland
Best Cinematography:
The Irishman
Joker
The Lighthouse
1917
Once Upon a Time.. in Hollywood
Best Costume Design:
Sandy Powell dan Christopher Peterson (The Irishman)
Mayes C Rubeo (Jojo Rabbit)
Mark Bridges (Joker)
Jacqueline Durran (Little Women)
Arianne Phillips(Once Upon a Time.. In Hollywood)
Film Editing:
Ford v Ferarri
The Irishman
Jojo Rabbit
Parasite
Joker
Makeup and Hairstyling:
Bombshell
Joker
Judy
Maleficent: Mistress of Evil
1917
Original Score:
Hildur Gudnadottir (Joker)
Alexandre Desplat (Little Women)
Randy Newman (Marriage Story)
Thomas Newman (1917)
John Williams (Star Wars: The Rise of Skywalkers)
Original Song:
I Cant Let You Throw Youself Away (Toy Story 4)
(I'm Gonna) Love Me Again (Rocketman)
I'm Standing With You (Breakthrough)
Into The Unknown (Frozen II)
Stand Up (Harriet)
Production Design:
The Irishman
Jojo Rabbit
1917
Once Upon a Time.. in Hollywood
Parasite
Sound Editing:
Donalad Sylvester (Ford V Ferrari)
Alan Robert Murray (Joker)
Oliver Tarney dan Rachel Tate (1917)
Wylie Stateman (Once Upon a Time.. in Hollywood)
Matthew Wiid dan David Acord (Star Wars: The Rise of Skywalkers)
Sound Mixing:
Gary Rydstrom, Tom Johnson dan Mark Ulano (Ad Astra)
Paul Maasey, David Giammarco dan Steven A Morrow (Ford V Ferrari)
Tom Ozanich, Dean Zupancic dan Tod Maitland (Joker)
Mark Taylor dan Stuart Wilson (1917)
Michael Minkler, Christian P Minkler dan Mark Ulano (Once Upon a Time.. In Hollywood)
Visual Effects:
Avengers: Endgame
The Irishman
The Lion King
1917
Star Wars: The Rise of Skywalkers
Documentary (Short Subject):
In the Absence
Learning to Skateboard in a Warzone (If You're a Girl)
Life Overtakes Me
St Louis Superman
Walk Run Cha-cha
Short Film (Animated):
Dcera (Daughter)
Hair Love
Kitbull
Memorable
Sister
Short Film (Live Action):
Brotherhood
Nefta Football Club
The Nighbors' Window
Saria
A Sister